Can a Christian drink alcohol?
At the time a European airline was originally launched, an educated Christian gentleman was traveling in the first class section.
A stewardess approached him with a free drink, it was an alcoholic drink, but the man politely refused.
The stewardess came back but this time brought the drink on a tray, designed to attract and impress. However, the Christian again politely refused, explaining that he was not drinking alcohol.
The stewardess was worried and informed the manager. The director approached the man with another tray, now designed with flowers. He asked, "Is there a problem with our service? Please enjoy the drink, it's a free offer. "
The man replied, "I am a Christian and I do not drink alcohol? The director has always insisted that the man take the drink. Then the Christian suggested that the manager first give the drink to the pilot. The director said, "How can the driver drink alcohol, he is on duty! And if he drinks, there's every chance the plane will crash. "
The Christian passenger, with tears in his eyes, replied, "I am a Christian and I am ALWAYS on duty to protect my FAITH and if I drink alcohol, I will destroy all my life here and after. I am 100% in mission! "
Maybe yours may not be alcohol, it may be a temptation for sex as it was done for Joseph, or struggling to control your anger, your profane and vain childishness, your clothing, your attitude towards people and finally do not share the word.
Do you know that souls die because of these reckless behaviors on our part?
* WE ARE 100% IN SERVICE *
Let's share this message and be a blessing!
 At His service
REFLECTIONS
Matthew 9:20-22
"And, behold, a woman, which was diseased with an issue of blood twelve years, came behind him, and touched the hem of his garment:
For she said within herself, If I may but touch his garment, I shall be whole.
But Jesus turned him about, and when he saw her, he said, Daughter, be of good comfort; thy faith hath made thee whole. And the woman was made whole from that hour".
Today, we read about a woman who had been sick for many years. Despite her desperate situation, she believed that Jesus would heal her (Mark 5:34). If we believe that God will rescue us in our desperate situations, He will.
Amen!
Dr. Elvis Cochrane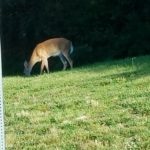 Nous avons tous beaucoup d'idées mais nous n'arrivons pas à les réaliser. Nous sommes débordés de pensées mais rien de concret.
Qu'est ce qui nous arrive ? Qu'est ce qui nous empêche de nous épanouir ?
Nous avons tellement de potentiel, de talents, de dons donnes par Dieu mais nous n'en faisons pas bon usage.
Nous nous inquiétons des regards des autres, nous laissons la peur prendre le dessus
Mais pourquoi ???
Les grands Hommes de ce monde sont tombes, ils ont pleure, c'était dur mais ils ne se sont pas découragés, ils ont cru en eux, ils se sont vus loin, ils ont fermes les oreilles aux railleries.
Ne soyons pas des gens qui n'osent pas, soyons courageux, ayons du zèle.
La bible dit que le royaume de Dieu appartient aux violents. Le violent, c'est le talentueux, le vainqueur, le gagnant, c'est celui qui n'a pas peur des difficultés, ni de faire des erreurs.il sait que son Dieu est avec lui et il fonce. Il est conscient que tomber fait partie de la réussite, il ne se lamente pas, il ne s'apitoie pas, il rugit tel un lion qui a l'assurance d'un terrain acquis.
L'histoire de Ruth est une belle illustration de la détermination. Elle venait d'une lignée maudite mais elle ne s'est pas laissée morfondre par sa situation, elle n'a pas croise les bras, elle ne s'est pas dit qu'elle est seule au monde et que personne ne voudra l'aider. Elle n'a ni regarde a la malédiction qui pesait sur elle, ni regarde a son rang social. Elle a compris qu'elle avait besoin de sa belle mère pour s'en sortir, elle savait que sa belle mère était son aide de destinée, elle s'est alignée, elle a saisi l'opportunité qui était devant elle et elle s'est démarquée et jusqu'à aujourd'hui, le monde parle d'elle, elle est un parent de Jésus Christ.
Puissions-nous avoir la ténacité de cette femme et être décorée.
Qui nous a dit que nous ne pouvons pas accomplir nos rêves ? Nous voulons nous inviter à croire en nous et en nos rêves, nous pouvons y arriver, nous pouvons réaliser de grandes choses.
Ne laissons personne nous dire que nous sommes un échec. D'ailleurs, de qui avons-nous besoin sinon de Dieu et de nous-mêmes.
Novembre 2017, c'est notre mois d'Adoration, abandonnons nous a Dieu et faisons lui confiance, il est un appui incontestable pour le déclenchement de notre réussite. Attachons nous à lui et voyons la magie de sa grandeur. Alors, prenons une décision et levons nous !
Onde D.